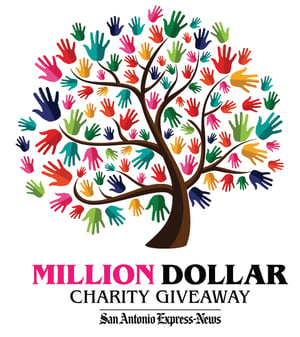 Every day, hundreds of charities work hard to help make a change for those that need it the most in our city. The Million Dollar Charity Giveaway program will help spread the word about their contributions to our community and help them gain additional support for causes ranging from providing our youth with a safe place after school to transforming neighborhoods into revitalized communities. Participating charities along with their sponsors will be showcased in our San Antonio Gives section on Sunday, November 25, 2018!
The Express-News is kicking off the
Million Dollar Charity Giveaway!

San Antonio charities are invited to participate in
our program that will allow them to receive advertising
to use in 2019 in both print and digital.