With more than 20 years of digital prowess, mySA.com has become the most trusted local news source online.
Our core site covers life in San Antonio, from the C-Level executive to the stay-at-home mom to the college students and graduates. Reaching more than 3.4 million unique visitors each month, spread your brand's message with mySA.com.

DISPLAY ADVERTISING
The digital billboard. The message should be simple, and they should be designed for quick conversion. Reach the intended audience and build brand awareness.

These can be basic banners with a combination of text and images, or they can include interactive formats like audio and video.
We provide multiple targeting options to get your brand connected to the right audience, including:
Geotargeting

- Target by geographic location, including zip code and mile radius.
Contextual Targeting

- Based on the type of content on a website or a specific section.
Retargeting

- Deliver ads to those who have visited your site in the past.
Behavioral Targeting

- Advertise to specific audiences based on their web browsing history.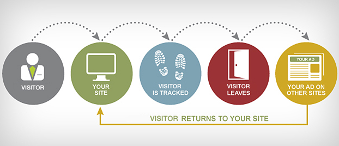 Example of Site Retargeting


HEARST EXTENDED DIGITAL NETWORK
Our digital network is included among the top networks alongside the company of Google and Facebook. With a monthly aggregate footprint of more than 157M unique visitors via Newspapers, TV, and Magazines, we are an audience powerhouse backed by Hearst Publications' full-service Agency.
Differentiated targeting with your ROI well in mind.
With the ability to leverage first-party data and unique audience insights, as well as look-alike activations and targeting profiles, we help you both extend and maximize your reach.
PROGRAMMATIC DISPLAY, VIDEO, AND AUDIO
Providing laser-focused display, video, and audio across multiple devices. Optimizing towards the best performing tactics as defined by campaign goals.
Our team provides hands-on management of 30+ ad exchanges that reach more than 90% of the internet and apps
One budget with multiple tactics, such as hyper-local geo-fencing and more
Video Placements In-stream and Out-Stream