TAX GUIDE: BUILD YOUR STRATEGY
Special Edition TAB inside SA Inc. with Advertising Opportunities
The San Antonio Express-News is putting together the resource guide for the 2022 tax season.
We rise to meet the conversation in an exclusive panel and section that discusses current and emerging trends in the financial industry
39% more likely than the average San Antonio adult to use an accountant.

62% more likely to use a financial planner
Be a part of the Tax Guide panel discussion.
The SA Inc Tax Guide's Virtual Roundtable provides a unique setting for the community to gain firsthand insight from experts shaping the future of finance in and around San Antonio.
The pub date for the panel – Friday, March 11. @ 12:00 p.m. CST
By taking part in the roundtable as a key contributor, you access San Antonians looking for tax information.
Roundtable discussion content will be showcased and distributed to our readers via email, social media, and mySA.com. Additionally, print promotion of panel discussion that is aligned with tax content will publish in the SA Inc special section on Sunday, March 13.
Panel sponsors will have access to a marketing tool kit. The tool kit provides marketing elements to help with panel promotion to their audience.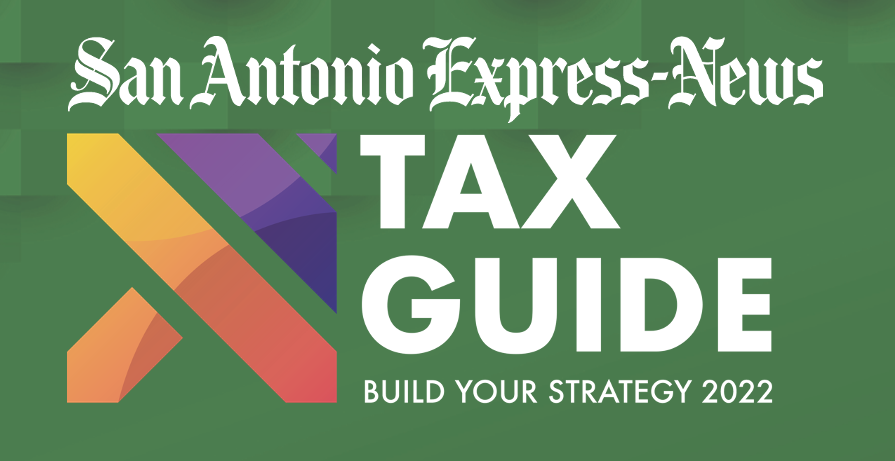 Important Dates
PRINT SECTION:
Pub Date in SA Inc.: Sunday, March 13
Space Deadline: Wednesday, March 9th, 4 p.m. CST
Creative Deadline: Friday, March 11th, 4 p.m. CST
PANEL DISCUSSION: (ALL SPOTS HAVE BEEN FILLED!)
Pre-Meeting - Wednesday, January 19 @ 10:00 a.m. CST
Final Recording - Wednesday, January 26 @ 9:00 a.m. CST
Download our information flyer here.
Please contact your account executive or fill out the form on this page for more details on advertising costs and how you can become a part of this premier program.