According to recent statistics, there are over 2 million active real estate licensees in the United States working in both the residential and commercial real estate sector. With this much competition, it is imperative that any real estate agent building their business continue to grow their database.
However, with an influx in marketing avenues expanding beyond traditional mail marketing, how do you grow your real estate clients? Let's take a look at fifteen ways you can build your business, starting today!

Set Goals: Setting goals is always the first step to success – each goal will give you a clear focus on what you want to achieve and will provide you with effective use of your time to accomplish said goal. When building a client database, set a goal of how many contacts you want to add daily, weekly, and monthly. Hold yourself accountable to those goals.
Get Your Database Started: Start simple by developing the core of your database. Insert contacts from all of your networks. Download all contacts from your phone, export contacts from social media, and ask your friends and family to share their contacts. Get that initial database launched so that you can start setting yourself up for expansion.
Attend Networking Events: Building a client database in real estate is all about networking. Take the time to get to know your associates in the industry, as well as the investors and the developers. These are all individuals who can be identified as potential clients and may be able to refer you to those seeking your services. You need to get out of your comfort zone and get your name known in the community.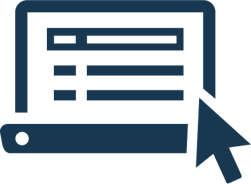 Share Your Knowledge With Blogs: With so many professionals in the industry, how is a potential client supposed to select you over your competition? In today's world of internet marketing and social media, one of the most beneficial ways to display your knowledge is by posting blogs regularly on content that is useful to your clients. Your goal here is to sell yourself as a valuable asset.
Create Webinars: Similar to that of posting blogs, creating and marketing webinars is another useful avenue for real estate agents to set themselves apart from their competition. To develop a relationship with potential clients, you must gain the trust and confidence of those clients. Webinars can help you by developing your brand in the industry.
Use Social Media: We are not talking about just posting on your Instagram and Facebook about current listings but rather using social media as a way to engage with potential clients. We live in a world where a majority of our interactions are done online, and identifying your opportunity in this avenue is essential. This is relevant to both residential and commercial real estate agents – just make sure your content is directed towards your niche.
Host Events: Have you been talking with a potential client for years and been unable to get their business? Or have you been trying to connect with a client but cannot seem to find the right time? This is when hosting events can prove to be beneficial. When you attend a conference such as ICSC, don't be hesitant to reach out to potential clients and invite them to your hosted dinner!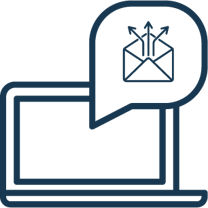 Engage With Email Marketing: Most real estate agents have an extensive database, but they are challenged with the idea of reaching out to all those individuals in their database to identify who's in the market to transact. Email marketing can be an effective tool to do that – however, don't forget to include a call-to-action to once again, keep them engaged!
Get Your Business Card Into the Community: A majority of your clients will be those who are already transacting in your community. If you are a residential agent, it will be the homeowners. If you are in CRE, it will be the local investors and business owners. Therefore, getting your card out in the community can help potential clients find you! Pin your card at local shops and promote your business by foot – getting to know your community can also help to build referrals.
Cold Call (Farming): This is the most basic and old fashion way to build your clients – farming your market and getting on the phones. Cold calling is one of the most effective ways to build your name. It not only shows that you are trying to personalize your brand, but it can give you hot leads at any moment.
Advertise Free Property and Portfolio Evaluations: When you are trying to connect with clients, you need to give them a reason to communicate with you. Try marketing how you give free property and portfolio evaluations – although you may think clients already know this, the reality is that many are unaware of these available services. Stand out by making it clear that you are in the game for the long run with each client.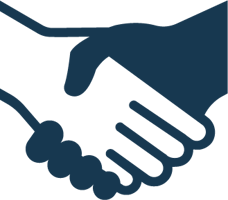 Ask for referrals: All of the aforementioned ideas can help you connect with people, which is the only way to really build your database. However, one aspect to remember when conducting all of these activities is to ask for referrals. Know your value, sell it to the client, and get them to refer you to a friend or associate. Think of a spider web and spread through the community via word of mouth.
Always Follow-Up: More often than not, the reason we miss out on an opportunity with clients is that we do not follow up. Your potential client wants to know that they are not just another number, but rather a future relationship that you will cherish. Make sure they understand their importance by always following up. Be constant in their mind so that when it comes time for them to sell, you are their go-to agent.
Get A Mentor: Finding real estate clients can be a daunting task, and sometimes a mentor can help you overcome this challenge. Working directly with a veteran in the industry can give you the head start you were looking for. You may be required to split your commission on closings with them, but their value will give you a long-term advantage in the industry.
Don't Get Discouraged: Breaking into the real estate business is difficult and filled with a massive amount of rejection. The number one way to continue to grow your clients is never to get discouraged. Eventually, you will establish your name so that clients will be requesting you over the competition.
For more information on Marketing Solutions for Real Estate please visit www.hearstmediasa.com/real-estate