Opening up a restaurant is no easy task: It involves purchasing expensive equipment, deciding on delicious menu items, and then training a staff. There's a long list, yet marketing has not been a priority. You're putting yourself through a lot of stress and spending a lot of money – yet you don't know if people will even show up to your grand opening.
Before you switch on the "open" sign, here are five ways to promote your business on Instagram:
1. Make an Instagram account – it's free!
With 106+ million U.S. daily users, Instagram has become the platform for sharing pictures and videos for followers to see and give likes. For example, endless categories are ranging from sports, shows, shopping – and especially food. With every scroll, there's an overload of colorful pictures and various styles of photography. So you'll want to make an account for your restaurant because it's free and it's a great way to keep your followers updated on your restaurant!
2. Upload as many pictures as you want
There's no limit on how many posts you can upload, so go ahead and go crazy! Did you know people are said to "eat with their eyes"? Make sure your entrees and beverages look as appealing as possible for the camera, so everyone gets hungry. An Instagram page can be seen as a visual menu, as users scroll through it wondering what they want to try when they visit your restaurant.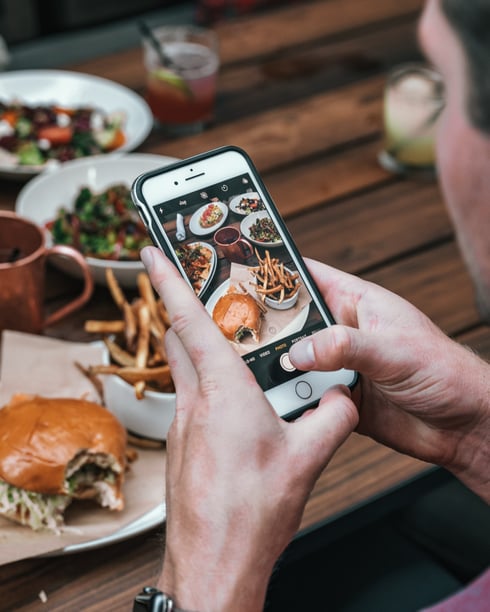 3. Hashtag, hashtag, hashtag!
Remember when the hashtag was the pound key? Yeah, neither do I. Instagram has a feature where a user can hashtag critical words to reflect the subject matter of the post. For example, if customers eat one of your delicious bacon and egg tacos, they can hashtag keys words such as #tacos, #delicious, #foodie, and #restaurantname. From there, the post will store into those four sections on Instagram – where millions of users can choose to see them.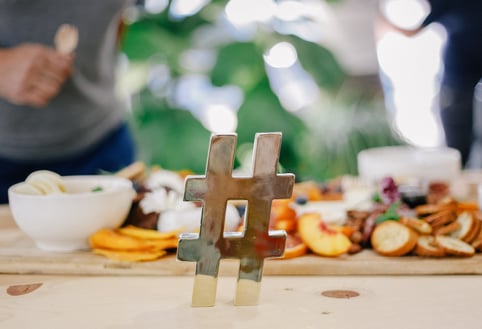 4. Don't forget to tell us where you're visited!
There's a helpful feature on Instagram called "geotagging," which allows users to tag the location of where they snapped the picture. So before you post a photo, there's an "add location" button that will bring up all the places around you. Then, you select the location you visited. This is an excellent way for customers to let their followers know where they just ate.
5. Use Instagram Stories to engage with followers
Using Instagram stories is a great way to run promotions for a short period because posts disappear after 24 hours. Using the stories feature is also a great way to interact with followers by setting up polls to vote or asking questions for them to answer. Another great idea is to post pictures and videos from behind the scenes at the restaurant. For example:
Post a video or photo of the special of the day

A video of the chefs preparing the delicious food for the day

Introducing your friendly wait staff to your followers