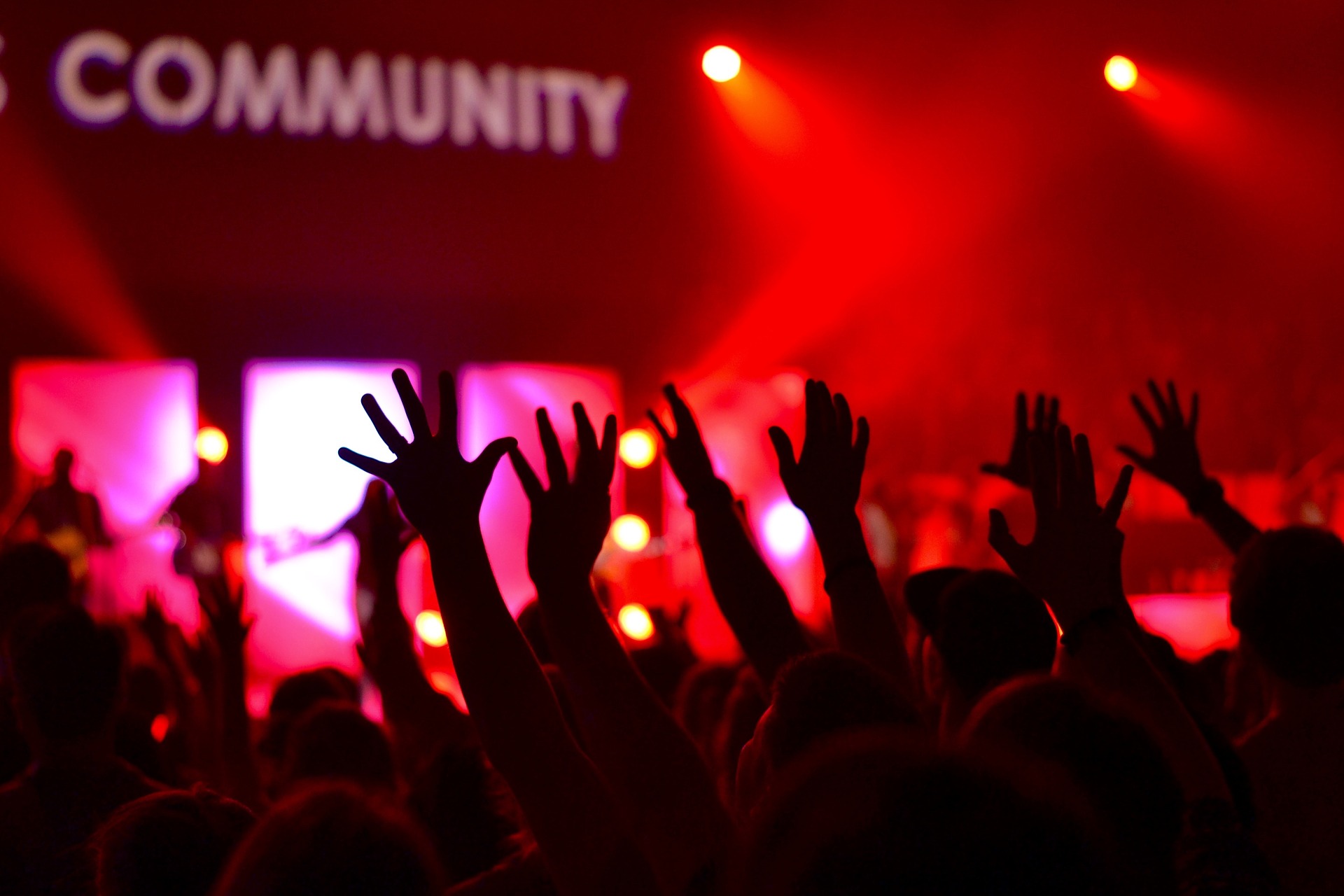 If you've hosted a local event, you've been here: The band is booked, the time has arrived, you're ready for the big day. You've spent countless hours making everything perfect, but your ticket sales aren't where you want them.

You've put too much time and energy into every other element of your event to have promotions let you down yet again.

Before you start planning your next event, consider these seven tried and true methods for increasing ticket sales:
Dance with the one that brought you.
You're probably engaged in all sorts of marketing, from emails to billboards, and all of it helps to drive ticket sales.
Take a look at the analytics from your last event and see what was most successful. Divert a greater portion of your budget to what worked. If you saw a great return from email blasts, try doubling your spend on emails this time around.
No matter what worked for you, it had something to do with that type of media speaking to your fans. Keep it up!
However, it never hurts to…
Try something new to hook 'em.
It's important to emphasize what has already worked for you, but if you're not using Instagram, Facebook, and Snapchat, it's time to start. Engage with local influencers and build your following. Influencers have a social presence in front of your potential customers. Their content is often framed as testimonial advertising where they play the role of an event attendee themselves. When it comes time to promote specific events, your continuing activity will pay serious dividends.

Try a contest to win tickets. You can offer a chance to win two free tickets in exchange for contact information. People can fill out a form with their names and emails, and opt-in to receive promotional materials in exchange for a chance to win. Not only will this cultivate interest in the event, you'll end up with a contact list of people you know for a fact are excited about attending your event!
In addition, you can get super fans involved by having them tag their friends on social media and randomly award someone with at least five tags one week before the event.
And while we're getting social…
It's time to reach into that hashtag cashbag!
Come up with a great slogan and put it everywhere, even your billboards, TV ads, or print media. Make it a sensation. #BestPromotionEver
Don't forget to use your existing social sites like Twitter, Facebook, and LinkedIn. The more places you appear, the more every piece is boosted by the others.
Make sure that your friends and employees (and your influencers) are using it all the time.
Audi ran a campaign a few years back that randomly rewarded twitter users who used their hashtag by letting them drive their newest racecar for a day. With just a few free drives, they generated enormous buzz, and over 75,000 uses of their hashtag! [i]
Need help coming up with a hashtag? Use this helpful hashtag generator.
And while you're thinking forward…
Change your ticket structure.
Nobody ever said general admission had to be so general. Add VIP tickets for a higher price that includes drinks, face time with performers, or early entry. This can be a great way to appeal to your specific audience! Finally hosting that Elvis impersonator night? Bust out the PB & banana sandwiches and complimentary King-themed swag.
Add an advance purchase at a lower price and certain date-specific discounts throughout the campaign. Offer group discounts for parties of 10 or more. Differentiation appeals to a greater audience, and people hunting for value will stay keyed into your messaging.
Which means you need to…
Turn those valleys into peaks.
Anyone who has organized an event knows the frustration of the last-minute ticket buys. Like it or not, we're a culture that often decides what to do over the weekend while we're heading out of the office on Friday. In order to kickstart sales and avoid a bum-rush on the day of your event, plan to space out releases of promotions.
For an Event on August 1st, try something like this:
May 1st: Tickets go on sale
June 1st: Group discount promo on Social Media
July 1st: Drink combo packages
By offering various deals at differing times, you can keep the momentum going and avoid the all-at-the-end scenario we all fear. You don't want to see sales dwindle all the way until the event after a big launch.
But even though we can put things off 'til the last minute…
Embrace your City!
No matter where you are, your part of a proud community! Even the biggest cities can feel like small towns sometimes. Use that sense of civic pride in everything you do to promote your local event. For example, offer discounts to purchase tickets during local festivals, Neighborhood promotions and discounts based on other local events ($5 off if you purchase the night of a big team win! e.g.) can really bring local attention.
And don't forget to use trusted local media resources.
People who are engaged with their community (your prospective event attendees) truly value their local news resources. Outlets like the Local Newspaper, News websites, and Public Radio are fantastic ways to spread the word about your event to civically minded locals.
Whew! There's a lot to keep in mind! Which means the most important thing to do is…
Set and structure your goal.
Figure out what your ideal attendance number is and write out a plan to get there. This one might seem simple, but the most effective way to reach a goal is to plan, plan, plan. If you want 1,000 people to come and you have three months to promote, break down your goal into months and then weeks. If you can get 320 people in the first month, 80 people in the first week, you're well on your way to hitting your target.
Here are some top free templates to help with your planning.
Don't lose sight of the end but try to keep your sales coming throughout the campaign. Be sure you make a big splash at the beginning and keep your efforts sustained throughout. Just relying on late efforts won't get you the results you want.
You've already built an amazing event! Now let's bring this thing home and tell people about it!