In today's highly competitive healthcare industry, it is crucial for San Antonio healthcare providers to stay ahead of the game when it comes to marketing. With recent hospital closings and the influx of people moving to the metro area, is your medical practice or healthcare organization effectively keeping up with the latest marketing trends to ensure you're the provider or employer of choice? And did you know San Antonio's millennial population is more than double the national average? Do you have a strategic plan to connect with these consumers? In the ever-evolving landscape of digital marketing and in the growth market of San Antonio, it is essential to be aware of the latest trends that can help boost your visibility, attract new patients, and ultimately grow your business.
Capture the Attention of Prospective Patients and Potential Employees
The closure of Texas Vista Medical Center on May 1 not only had a devastating impact on the 800 employees who lost their jobs but also created a healthcare crisis for the millions of residents on the Southside. With limited healthcare options available, these residents are now faced with the challenge of finding alternative providers for their medical needs.
This closure has left a significant gap in the healthcare industry in San Antonio, creating an opportunity for other medical practices and healthcare organizations to step in and fill the void. By actively marketing the services and career opportunities available at your establishment, providers can not only become the go-to choice for Southside residents in need of quality healthcare but also attract the displaced employees from Texas Vista Medical Center.
Showcase Your Organization as a Top Employer
In such a competitive landscape, it is crucial for healthcare providers to effectively market themselves to stand out from the competition, especially when it comes to the Texas nursing shortage. By implementing innovative recruitment marketing strategies, providers can capture the attention of potential employees and position themselves as a choice employer in the market.
One strategy is to focus on employer branding, which involves showcasing the unique culture, values, and benefits of working at your establishment. By highlighting the positive aspects of your organization, such as work-life balance, professional development opportunities, and a supportive work environment, you can attract talented individuals who align with your values.
Employer branding helps to continually fill your talent pipeline with active and passive job seekers. Consider highlighting your open career opportunities in a virtual job fair like the one that MySAJobs holds for area employers 3 - 4 times per year.
Participating in an online career fair is an easy way to drive recruitment for your open positions and boost your brand.
Engaging the Millennial Consumer
Another important trend involves understanding the demographics of the San Antonio population, particularly the millennial segment. With San Antonio's millennial population being more than double the national average, connecting with these consumers is vital for long-term success. Millennials, generally defined as individuals born between 1981 and 1996, have unique characteristics that set them apart from other generations. Understanding these characteristics is crucial for healthcare providers who want to connect with and engage millennial consumers.
One defining characteristic of millennials is their digital savviness. As digital natives, they have grown up with technology and are comfortable using various digital platforms and devices. This means that healthcare providers must have a strong online presence and utilize digital marketing strategies to effectively reach millennials. Whether it's through social media, online display advertisements, or mobile apps, healthcare providers in San Antonio must ensure that their marketing efforts are tailored to the digital preferences of millennials.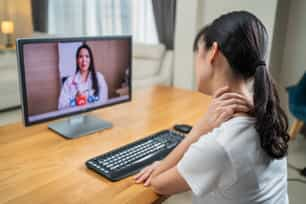 In terms of healthcare preferences, millennials prioritize convenience and accessibility. They are more likely to seek out healthcare services that offer telemedicine options, online appointment scheduling, and digital health tools. Providers can cater to these preferences by offering these services and ensuring that their online platforms are user-friendly, responsive, and easy to navigate.
Additionally, millennials are highly influenced by social media and online reviews. They often seek out recommendations and feedback from their peers before making healthcare decisions. Healthcare providers can leverage this by actively engaging with millennial consumers on social media platforms, sharing patient testimonials, and encouraging online reviews. By building a positive online reputation and actively participating in online conversations, providers can attract millennial consumers and establish trust.
Harnessing the Power of Social Media
According to eMarketer, the average time spent with social media continues to grow each year. And as mentioned above, it is an especially popular way to reach millennials. As millennials have grown up with social media, platforms like Facebook and YouTube have become trusted sources for them to seek advice. Establish a strong online presence and build trust with your target audience by creating compelling content, sharing educational resources, and showcasing the expertise of your healthcare providers on social media.
Enhance Your Reach with a Paid Social Media Strategy
To get the most reach for your practice, it's important to extend beyond organic social media and invest in some form of paid social media. Incorporating paid social media into a medical practice's digital strategy can significantly enhance your reach, alleviate time constraints, and allows for laser-focused targeting. This approach creates an avenue to connect with potential patients on a wider scale, fostering growth and success in the ever-evolving landscape of social media.
| | |
| --- | --- |
| Paid Facebook ad example | Sponsored Post example |
Amplified Reach: Paid social media presents a solution to overcome the limitations of organic reach. As social media algorithms evolve, organic reach for business pages is declining. By investing in paid social, medical practices can extend their content's visibility, connecting with a broader audience and potential patients.

Maximize Time: Maintaining an active social media presence requires considerable time and effort. As a medical provider, you already have your hands full with patient care, sometimes leaving little room for the daily rigor of extensive organic social media management. By employing a paid social media plan, you can save time and meet your business goals much quicker, freeing up the time to concentrate on your core responsibilities while still maintaining an active online presence.

Precise Targeting: One of the strengths of paid social media lies in its advanced targeting capabilities. Medical practices can pinpoint specific demographics, interests, and geographic areas relevant to their services. This precision maximizes outreach effectiveness, leading to higher engagement and conversion rates.
Captivate Consumers with Video Marketing
Another important trend is the rise of video marketing. Research has shown that videos have a higher engagement rate compared to other forms of content. By leveraging the power of video, you can effectively communicate your practice's unique value proposition, share patient testimonials, and provide educational content that resonates with your target market. Whether it's through informative videos on YouTube or commercials through over-the-top (OTT) and connected TV (CTV) streaming platforms like Netflix, PrimeVideo, and Hulu, incorporating video into your marketing strategy can help you stand out from the competition.
Furthermore, nearly 1.6 million San Antonians are cord cutters -- people who have canceled their traditional cable or satellite TV subscriptions in favor of streaming services. This trend and fragmentation has significantly changed the way people consume media like traditional TV, creating new opportunities for healthcare providers to reach their target audience.

The Advantages of OTT and CTV
Video advertising on OTT and CTV offer several advantages over traditional TV advertising.
Better Targeting: Providing a more targeted approach, video ads on OTT and CTV allows providers to reach specific demographics and interests relevant to their services. This precision targeting ensures that healthcare organizations are reaching the right audience with their message, increasing the chances of engagement and conversion.


More Flexibility and Analytics: Commercials on streaming platforms allow for more flexibility and control. Providers can choose the frequency and timing of their commercials, ensuring that they are reaching viewers at the most opportune moments. Additionally, streaming platforms often provide data and analytics that can help healthcare organizations track the effectiveness of their advertising campaigns and make necessary adjustments.


Interactive Experience: Ads on OTT and CTV platforms provide a more engaging and interactive experience for viewers. With the ability to click on ads and access additional information or even make appointments directly from the streaming platform, healthcare providers can create a seamless user journey that encourages action and drives conversions.
In conclusion, with the rapidly evolving landscape of healthcare marketing, San Antonio's healthcare providers must be proactive in adopting the latest trends to remain competitive and relevant. As the city's healthcare industry adjusts to recent hospital closures and an influx of residents, strategic marketing efforts have never been more crucial. Traditional advertising like print still plays in an important role, however, San Antonio's healthcare providers can be proactive by embracing marketing trends like paid social media and video to effectively reach their target audiences and ultimately drive growth and success in the dynamic digital era. By adapting to these trends, healthcare organizations can secure their position as leaders in providing quality healthcare services while attracting both patients and employees in this ever-changing environment.