In celebration of Black History Month, the San Antonio Express-News is offering special advertising opportunities to Black-owned businesses during the month of February.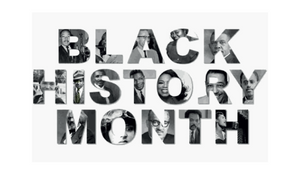 This is a unique opportunity to capture the attention of influential decision-makers in the market -- 345,000 business readers each week -- at a price much lower than standard rates.
As a part of Hearst Corporation's
newspaper division
, the
San Antonio Express-News
has a strong commitment to celebrating, promoting, and fostering diversity with our customers, our employees, and the community at large. Below are just a few of the ways we at Hearst seek to diversify the media industry and provide business opportunities through increased representation from Black and underrepresented communities:
Recently launched Level Up Ventures, a new unit focusing on Black-and Latino-led startups
Project Tell Me: Lift Every Voice showcasing conversations between young Black journalists and the older generation of Black Americans
Partnerships with NABJ: National Association of Black Journalists, HBCUConnect.com, and Thurgood Marshall College Fund, to name a few
If you're a Black-owned business owner in the San Antonio area, we invite you to take advantage of this exclusive opportunity to showcase your brand with SA INC and mySA.com.
View the special advertising packages available here and then contact us to book an advertising package today.