Do Not Miss the Chance to Nominate for the 2023 YourSA — San Antonio's Official Choice Awards
Is your business the best? Do you want to be known as the best hotel in SATX? The best hair salon? The best chiropractor, local university, or pet groomer? More than 170 categories to choose from - who will prevail and reign supreme in 2023?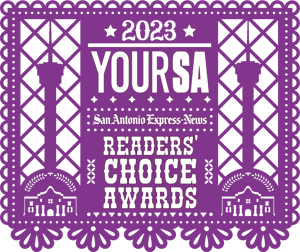 Each year, the San Antonio Express-News and MYSA.com asks readers to nominate and vote for their favorite local businesses through the YOURSA Readers' Choice Awards. This is your chance to stand out from the rest and claim your highly coveted bragging rights as the people's choice in San Antonio.
The nomination round has begun and is well on its way to being a record-breaking year of fierce competition. You cannot vote or win without nominating first! To get your business in the running, you can nominate at mysa.com/yoursa. Nominations close on January 11, and the top 5 in each category will advance to the voting round.
Starting February 1, the public can vote daily for their favorites. Voting concludes on February 15. After the votes are tallied and verified, the Express-News will contact the winning businesses and recognize them in a special print and online section publishing March 26, 2023.
The nominated businesses aren't the only ones who have a chance to win. Anyone who votes will be entered into a $500 sweepstakes.
Winning a YourSA San Antonio Express-News Readers' Choice Award is a tremendous honor that can impact your business for years to come.
Contact us to learn about the promotional packages available that can help boost your company's presence and drive nominations.