San Antonio has a thriving tech scene, with a variety of innovative and forward-thinking companies calling the city home. But, with so many tech brands vying for attention, it can be challenging to stand out. One of the keys to success is selecting the right advertising channels to reach your target audience. In this article, we'll explore the best advertising channels for tech brands in San Antonio, the importance of consistency in advertising, and how consulting a media expert can help maximize your marketing and advertising strategy.
Local Advertising Spend Growth
Borrell projects that the overall local ad spend for San Antonio DotCom and Telecommunications businesses will increase by 22.5% and 12% respectively. So let's take a look at the best advertising channels for IT/Telecom brands in San Antonio.
Digital Advertising
In 2023, Borrell projects local digital ad spending in San Antonio will grow 12.4% to $773 million, and for the tech industry, in particular, digital ad spend will surpass $60 million.
In digital advertising, the key is to focus your efforts on the channels where your customers are most likely to be found. This could be via display ads on news sites and mobile apps (like MySA.com or other media properties under the Hearst umbrella), social media platforms like Facebook, Instagram, and LinkedIn, as well as search engines like Google and Bing. And let's not forget about streaming video and email too!
One of the great things about digital advertising is that it's highly measurable. You can track clicks, impressions, and conversions, which makes it easy to see how effective your campaigns are. This data can then be used to refine your strategy and optimize your ads for better results.
So, let's dive into each of these digital advertising tactics:
Digital Display Advertising
Digital display advertising is a must for any tech brand. Digital display advertising includes banner ads and video ads on websites and mobile apps. With 96% of the San Antonio population using the internet and 86% of internet users in San Antonio browsing the web on their mobile devices1, digital display advertising can help tech brands reach their target audience effectively. Display advertising comes in a variety of shapes and sizes like high-impact rich media ad units like Superhero and Interscroller that take over the whole screen to standard ad sizes like the 728x90 and 300x250 you see at the top and right-hand side of most websites.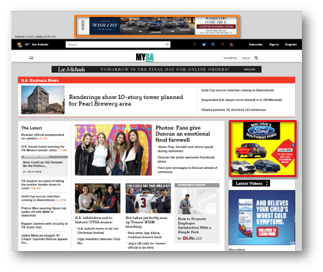 Display ads can be highly targeted through geographic, demographic, contextual, behavioral targeting, and more. Once a potential customer visits your website, they can also be retargeted and served a relevant display ad, re-engaging them and leading to a conversion when they're visiting other sites around the web.
Social Media Advertising

Social media is a powerful tool for reaching your target audience and building brand awareness. Platforms like Facebook, Twitter, Instagram, Tiktok, and LinkedIn offer a variety of advertising options, including sponsored posts, display ads, and video ads. With social media advertising, you can target specific demographics, interests, and behaviors to ensure your message reaches the right people. Social media advertising is also relatively cost-effective, making it an ideal choice for San Antonio tech brands looking to maximize their advertising budget.
Search Engine Advertising
Search engine advertising, also known as pay-per-click (PPC) advertising, allows you to place ads at the top of search engine results pages (SERPs) for specific keywords. With search engine advertising, you only pay when someone clicks on your ad, making it a cost-effective way to drive traffic to your website. Statistics show that 75% of people will not scroll past the first page of a search engine. By targeting relevant keywords, San Antonio tech brands can ensure their ads appear in front of people actively searching for their products or services.

Hearst Digital Media Services was the first company to become a "Google Premier Partner," and today, 100% of our account managers are "Google Certified."
Streaming Video
Streaming video is an advertising channel growing by leaps and bounds nationally and especially here in San Antonio. Video is particularly effective at telling a story and creating an emotional connection with your audience. The streaming video category includes over-the-top (OTT) and connected TV (CTV) which has become increasingly popular here, in part to our growing millennial population. More than 1.4 million San Antonio adults do not subscribe to cable2. With streaming video, tech brands can reach San Antonians who have cut the cord and are consuming content on platforms like YouTube, Hulu, and Roku.
Email Marketing
Email marketing is a highly effective channel for tech brands, with an average ROI of $36 for every $1 spent.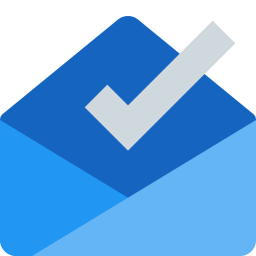 With email marketing, you can send personalized messages to your mailing list, including newsletters, promotional offers, and product updates. If your mailing list is still growing, you can partner with a company like HearstMediaSA to target prospective customers from a database of 140 million consumers who have opted in to receive marketing offers. You can work with an expert to build customized email campaigns targeting consumers based on demographics, interests, geography, and behaviors that fit your ideal customer. Email marketing is also relatively low-cost, making it an ideal choice for San Antonio tech brands looking to maximize their advertising budget.
Native Advertising
Native advertising is a type of digital advertising and content marketing tactic that blends in with the surrounding content, making it more engaging and less disruptive to the user experience compared to traditional ads. Native advertising often can be referred to as sponsored articles or posts on publisher websites and appears seamlessly within the content. This helps to increase engagement and click-through rates as users are more likely to interact with an ad that doesn't interrupt their browsing experience. For example, one San Antonio tech brand leveraged native advertising through a sponsored article on mySA to help generate brand awareness and educate the business community about their IT services.

Looking to target newcomers to San Antonio? Our new digital magazine, San Antonio Life, is the perfect place to employ native advertising solutions for your brand through sponsored stories posted multiple times per month. Check it out here!

While digital advertising does account for a large amount of local ad spend, there are many other effective advertising channels for tech brands in San Antonio.
Influencer Marketing
Influencer marketing involves partnering with social media influencers to promote your products or services. With influencer marketing, you can leverage the influence of popular social media personalities to reach a wider audience and build brand awareness. San Antonio tech brands can partner with local influencers in the tech community or work with influencers in other cities or countries to reach a global audience. Influencer marketing is a highly effective way to build trust with your target audience, as people tend to trust recommendations from people they know and respect.
Print Advertising
While digital advertising is important, print advertising should not be overlooked. San Antonio has a rich culture and community, and there are plenty of local publications that can help you reach a wider audience. Print advertising is particularly effective when you want to reach a local audience. It can be used to build brand awareness and establish your company as a leader in the San Antonio tech community. For example, our business publication, SA INC, reaches more than 301,000 San Antonians with our print and e-edition each week.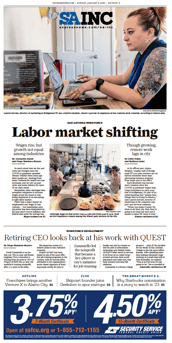 Print advertising is also a great way to promote events and initiatives that you are involved in. According to a survey by AdMall, print advertising remains a top choice for local businesses in San Antonio, with 40% of local businesses choosing print advertising as their primary advertising method.
Event Marketing
Finally, event marketing is a great way to build relationships with your customers and establish your brand as a leader in the San Antonio tech community. This could include attending trade shows, hosting webinars, or sponsoring community events.
Event marketing is particularly effective at creating face-to-face connections with your customers. It's also a great way to generate leads, build buzz around your brand, and demonstrate your commitment to supporting the community.
Why Consistency in Advertising is Essential
Regardless of which advertising channels you choose, it's important to be consistent with your efforts. Building a strong brand and establishing yourself as a leader in the San Antonio tech community takes time and effort. You need to be persistent and patient and make sure you are always delivering value to your customers.
Partnering with a Local Media Expert
While San Antonio tech brands have a variety of advertising channels to choose from, navigating the complex world of marketing and advertising can be challenging, especially for small and medium-sized businesses. That's why it's best to partner with an ad agency or local media expert to handle your advertising. An experienced agency can help San Antonio tech brands develop a comprehensive advertising strategy that includes the most effective channels for your target audience, as well as provide ongoing analysis and optimization to ensure maximum return on investment (ROI). Additionally, working with an expert can save San Antonio tech brands time and resources, as you can rely on the agency's expertise while you focus on your core business operations.
Experts can help identify the most effective advertising channels for a brand's target audience and budget, create compelling ad copy and visuals, track and analyze ad performance, and stay up-to-date on the latest advertising trends and technologies. By working with an advertising expert, your tech brand can maximize your advertising budget and drive better results.
Conclusion
In conclusion, advertising is crucial for tech brands in San Antonio to reach their target audience and build brand awareness. By leveraging the best advertising channels, being consistent in advertising efforts, and consulting with local media experts, tech brands can reach their full potential and achieve their advertising goals.
Are you a tech brand that needs help reaching your target audience?
Sources: 1) Scarborough Research 2022 R2; 2) Scarborough Research 2021 R2